Was it bittersweet? Of course it was. But I think the sweet definitely overshadowed the bitter, at least when it comes to my daily wardrobe. I have to admit there were things that were good about wearing a uniform. However, all things considered, I am much happier without that requirement.
So for my last day I opted for a seldom worn combination. I love these chukkas from Del Toro and I really don't wear them often enough. They are so bold and casual (two things I am generally not a fan of) and it is oftentimes difficult to find events to wear them to.
I also love this polo from Moncler. It may be my favorite polo in my closet currently. The fit is solid and it is very low-key, unlike the Del Toro shoes. I find that if I do decide to wear one bold thing then it is best to keep everything else relatively simple. This is not a hard and fast rule, just a preference for me.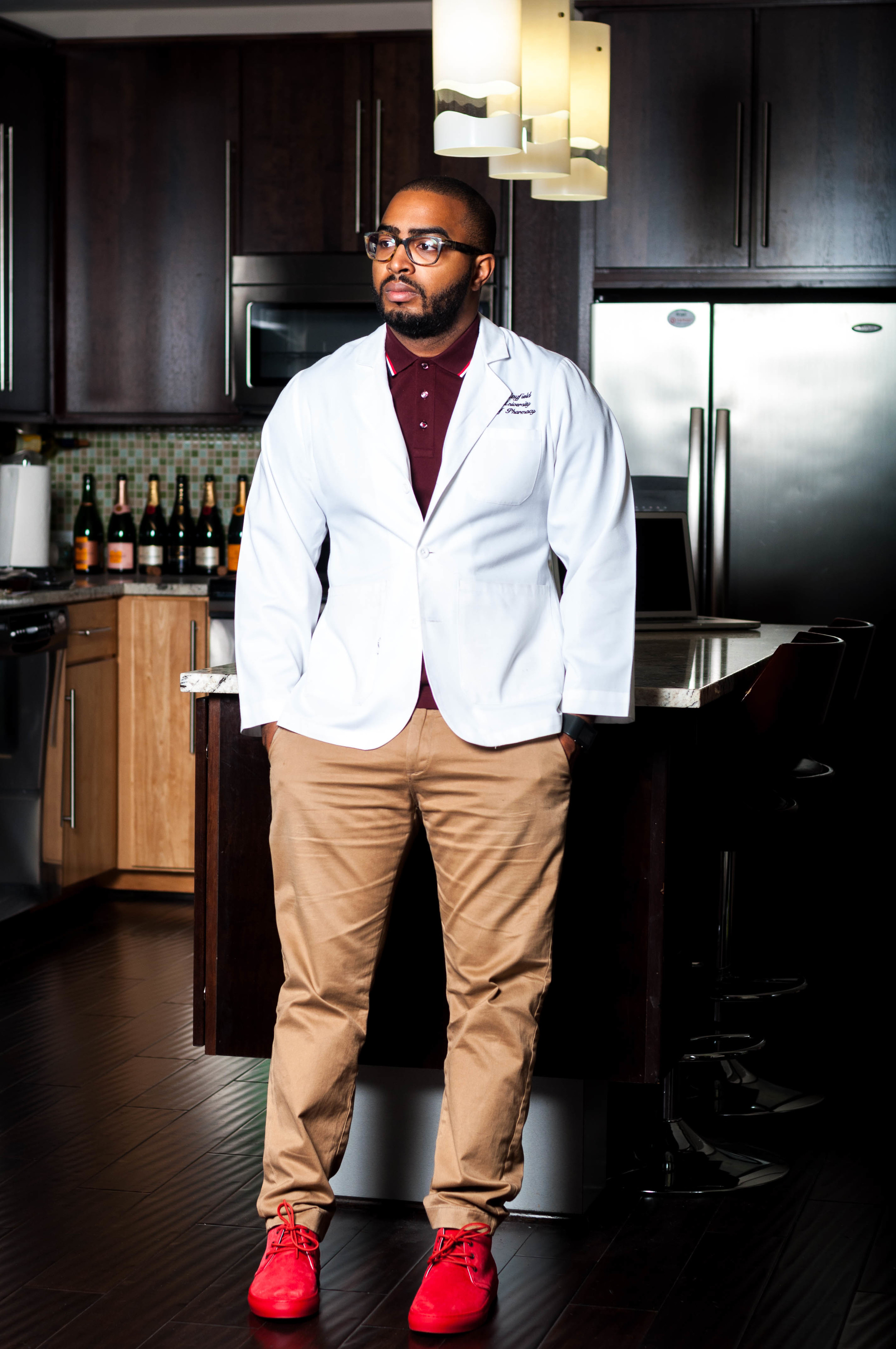 Nothing special about these khakis, just standard issue relaxed fit J. Crew chinos. I finished it off with a throwback white coat from my pharmacy school days. Sadly, it is still one of my favorite fitting white coats.
I am looking forward to all of the possibilities that come with no more uniform and I probably will not put these two colors together for a very long time!